Key Questions to Ask About Your Mortgage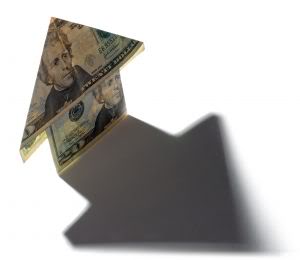 This week I attended a seminar titled "Mortgage Industry Changes & New Requirements for 2010". We reviewed the changes affecting underwriting, minimum buyer requirements, ARM's, and short sales. I'll be sure to inform potential buyers to plan for the changes, since debt to income ratios and credit scores will affect interest rates, loan eligibility, mortgage insurance rates and even closing of the purchase. Lenders are actually required to do a 2nd credit background check on a buyer's financial situation prior to closing. If new credit was obtained the buyer must be re-qualified.
A helpful hand out from the Federal Reserve Board Consumer Protection Resource helps your buyers understand the terms of their loans by asking 7 questions about their mortgage:
1. Can my interest rate increase?
If you have an adjustable rate mortgage your interest rate can go up or down after a set period of time.

2. Can my monthly payment increase?
With some loans, your monthly payment could increase after a period of time, often by hundreds of dollars. This increase could be because you have a lower introductory rate, your property taxes or insurance premiums increase, or because in the beginning your monthly payment only covers the interest on the loan, and not principal owed.

3. Will my monthly payments reduce my loan balance?
Some loans let you pay only the interest on your loan each month. These payments do not pay down the amount you borrowed. As a result, if you have this type of 'interest only' loan, you may not be building up any equity in your home.

4. Even if I make monthly payments, can my loan balance increase?
Some loans let you choose to pay even less than the interest owed each month. This unpaid interest is added to your loan balance and increases the total amount that you owe. This could cause you to lose equity in your home over time.

5. Could I owe a prepayment penalty?
Some loans charge you a large fee if you pay off your loan, refinance it, or sell your home within the first few years of the loan. This penalty fee could be thousands of dollars.

6. Will I owe a balloon payment?
Some loans require a very large payment at the end of the loan – sometimes tens of thousands of dollars. If interest rates go up or if the value of your property drops, you may not be able to refinance your loan prior to making this large payment.

7. Will I have to document my employment, income, and assets to get this loan?
Sometimes a lender will make a loan without requiring you to show that you are employed and have the income or assets to repay the loan. These no-documentation or low-documentation loans usually have higher interest rates or higher fees than other loans.
Do you have any other advice? Please leave your comment and good luck!
Google+