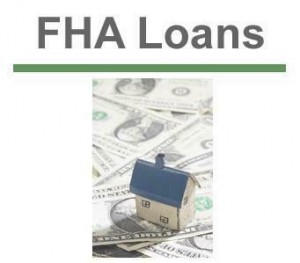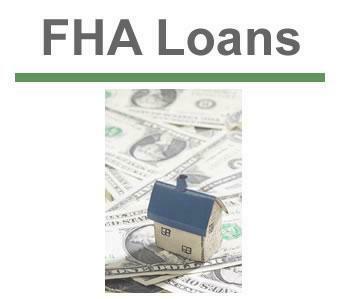 Getting Approved for an FHA Mortgage
The FHA mortgage has grown in popularity over the last few years for first-time homebuyers and experienced homeowners.  The flexible rules used to qualify buyers make it one of the more attractive ways to get a home in Wisconsin.  Although the following list is meant as a guideline, keep this in mind; FHA has the authority to make exceptions for almost every rule.  Their goal is to find a way to qualify people for a loan, rather than look for a reason to decline them.
Employment – Borrowers need to have a minimum of two years of continuous employment.  It is preferred that this employment is with the same company or in the same line of work and it should be within Wisconsin if at all possible.
Credit Report – The most recent 12 month period should show signs of being able to make your current obligations on time.  Any late payment or problem needs to have a reasonable and verifiable explanation.
Ratios – In general, the FHA underwriters look at two ratios.  The first ratio compares the proposed mortgage payment to the person's income.  This number usually cannot be higher than 31%.  The second ratio is total debt ratio which compares a person's existing debt, as well as the new mortgage payment, to the existing income.  This ratio normally should not be higher than 43%.  However, as stated earlier, there are several lenders in Wisconsin that can get loans approved with slightly higher ratios under certain circumstances.
Down Payment – The FHA program requires a down payment of at least 3.5% of the home's purchase price.  However, this money can be a gift from a relative or a friend.
Closing Costs – The FHA mortgage program allows the seller to willingly pay the closing costs of a mortgage, up to 6% of the home's purchase price.  In most cases, the 6% is sufficient to cover all expenses.
Rent or Mortgage payments – For people that currently rent they must show that the most recent 12 months payments were made on time.  For people who currently own a home, their most recent 12 mortgage payments must be on time.
Bankruptcy – For people that have filed a Chapter 13 bankruptcy they must pay in the plan at least one year, on time, before they can be considered for an FHA loan.  For people that have filed Chapter 7 bankruptcy, they must wait 24 months after the bankruptcy was discharged.
Past Foreclosure – For any borrower that has a previous home foreclosed, they must wait at least 3 years after the final foreclosure before they can be considered for an FHA loan.
If you meet these guidelines then it is quite possible that you have a good chance of getting approved for an FHA mortgage in Wisconsin.  For people that may have a couple of strikes on their credit, such as a bankruptcy or foreclosure, you need to understand that you too can qualify for a FHA mortgage loan.  It is simply a matter of allowing enough time to pass so that the negative items no longer hamper your chances of getting the loan.
This communication is provided to you for informational purposes only and should not be relied upon by you. Rock Realty is not a mortgage lender and so you should contact FHA directly to learn more about its mortgage products and your eligibility for such products.
Google+