Introducing our home buyer specialist, Bethany Alexander, Realtor® | Real Estate Agent serving the Dane County area!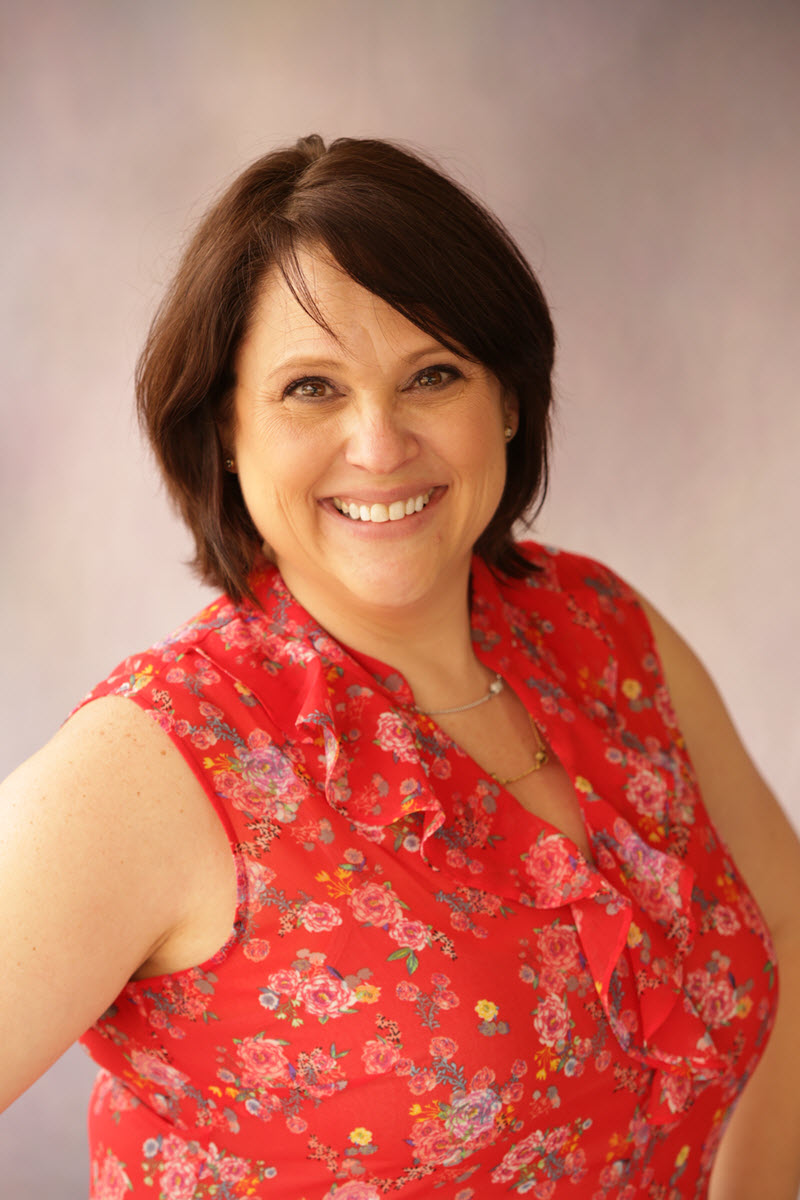 "I am excited to be a part of the Rock Realty team to help expand their services throughout Dane County. I am originally from Corpus Christi, Texas, but have lived in Oregon Wisconsin for the past 20+ years. As a long-time resident of Oregon and an Oregon High School graduate I have an in depth understanding of the area which will assist me in helping you to select a home location that best suites your family's needs."
"As a Rock Realty real estate agent, I use the latest tools available to help advertise, broadening the range of qualified buyers for your property. It is my top priority to educate and help guide you through the exciting and sometimes stressful process of buying or selling a home. I truly care about my clients and their needs and will work hard for you to ensure that your experience with buying or selling a home is as simple and stress free as possible. If you are looking for a Realtor® to put your individual needs first, look no further, call me today to discuss what I can do to help you with your real estate needs."
If you are looking to buy or sell anywhere in Dane County, I'd love to help!
Contact Bethany:
Bethany Alexander
Real Estate Agent/Realtor®
608-212-4101 (cell)
Bethany@RockRealtyWI.com
Search the MLS via my website www.SweetHomeWI.com
Recent Testimonials:
"We thoroughly enjoyed working with Bethany. In addition to establishing and building trust in our first meeting, she proved herself and her skillset many times throughout our transaction. Bethany also did an excellent job accommodating our schedule as we were relocating from out of town. We'd recommend Bethany to anyone. Her tenacity and warm personality make her enjoyable to work with."
Ben S & Chris B. (Madison, WI 53718)
Rock Realty Home Buyer Client
—–
"I am a very demanding person and expect a lot from a realtor. Bethany exceeded our expectations in every regard! Bethany truly listened to what we were looking for, was very thorough but never pushy, and once we found the property we wanted, she was there for us throughout the entire negotiation, inspection, remediation, and closing process. And since this was a new locale for us she even provided us with information as to contacts and services in the area! Bethany continues to follow-up just to be sure we have everything we need in our new home! I am completely comfortable and confident in recommending Bethany! We will be using Bethany to sell our other home next Spring!"
Steve M. (Lake Mills, WI 53551)
Rock Realty Home Buyer
—–
"Bethany was awesome. She is a straight shooter and very hard working. She also made the selling and buying process a breeze. Will recommend her to everyone I know. The whole team at Rock Realty was great to work with."
Rob B. (Brooklyn, WI 53521)
Rock Realty Home Buyer
—–
"She is awesome in a word. Knowledgeable, quick to respond and great personality. She worked with us to show us as many houses as it took to find the right one."
Carie A. (De Forest, WI 53532)
Rock Realty Home Buyer Client
—–
"Bethany was an excellent agent; she helped us buy our dream home! She is very knowledgeable about the real estate market, schools and areas we were interested in. She gave us great advice on homes and did a great job negotiating our home. We gave one offer before settling in our current home and her predictions about the house we gave the offer on was perfect. She was also always on time and very responsive to emails, texts and phone calls. I would highly recommend working with her and have recommended her to all my friends and family who are looking to purchase a home.
Our home buying experience with Bethany was exceptional."
Ramon R. (Oregon, WI 53575)
Rock Realty Home Buyer Client
—–
"When we were seeking to purchase our first home, we were faced with a major decision to rent for another year or take a leap of faith. We started working with WF months ahead of time so that we would be ready to buy a home when our lease expired in the spring. I already had a real estate agent in mind who was a colleague of mine for years. So we reached out to her and went ahead and submitted our application with all of the required paper work only to run into snags with our application.
Special circumstances arose when our landlord denied our request for a month to month lease accommodation so that we could enjoy a smoother transition. The end of our lease was looming and after 3 years of renting a home much too small for a family of 6, we knew it was time to move on. Not sure what to do we knew what we didn't want to do – stay. So we took the leap and applied for our 2nd pre-approval with QL and got pre-approved.
My colleague-now-turn-agent wasn't very familiar with QL and the recommendation was made to meet with Bethany Alexander. Reluctant, but eager to find a home, we decided to give Bethany a shot. After months of viewing, reviewing, and researching homes on the market, we found a home we liked. We asked Bethany to put an offer in ASAP.
To our dismay, the owner of the home rejected our offer because he didn't like our lender. Bethany asked for recommendations and we agreed to go along with the recommendations of the owner for a 3rd pre-approval attempt with WB&T. Obviously, we were working with a very small window of time. Bethany worked feverishly and favorably with the lender representative to get all the pieces in place almost overnight. Before we knew it we were pre-approved, an offer was made and accepted, and we were blessed through Bethany to close the deal on our first home in almost miraculous fashion!!!
I'd recommend Bethany Alexander and Rock Realty to anyone! These folks helped make our dreams come true and we will be forever thankful for the tremendous job they did under incredible circumstances."
Colier & Myra M. (Madison, WI 53718)
Rock Realty Seller and Home Buyer Client
—–
"Bethany was *such* an excellent partner to work with in selling our place and securing our next home. She is so hands on and knowledgeable, patient and quick to respond. I met with multiple realtors before choosing who to work with, and Bethany blew away the competition in our first meeting. What's even better is that feeling never went away as we worked with her over the course of selling our home and finding our current one.
Trust Bethany's instincts and let her show you what the standard of realty should be. A few other Rock Realty associates helped along the way as well, and I have nothing but rave reviews for Bethany, Michael, and Matt."
April S. (Edgerton, WI 53534)
Rock Realty Seller and Home Buyer Client
—–
"Bethany was GREAT to work with! She helped making our first home purchase smooth and easy. Bethany was there anytime we needed and was very flexible. Her knowledge was superb and we are very satisfied with her and Rock Realty."
Jordan B. (Cambridge, WI 53523)
Rock Realty First Time Home Buyer Client
—–
"I loved working with Bethany. She was there through every single aspect of the home buying process. I call her my angel. She goes out of her way to get things done fast and to make others get their side of things done fast as well. She is always just a phone call or a text message away. No matter what bump in the road we hit, we always hit it together and she always bent over backward to smooth it back out. I would recommend Bethany to anyone buying a home. She really does have her clients best interest at heart."
Jenna H. (Stoughton, WI 53589)
Rock Realty Home Buyer Client
—–
"Bethany was wonderful in helping us find our home. She was great throughout the process on keeping us informed and working with us and looking for our home."
Steven H. (Stoughton, WI 53589)
Rock Realty Home Buyer Client
—–
"I would highly recommend Bethany for anyone looking to buy a home. She was attentive to my needs and wants when I was looking to purchase my first house. She was always available to answer my question and show me houses I was interested in. She has wonderful knowledge of the housing market!!"
Allison M. (Madison, WI 53716)
Rock Realty First-Time Home Buyer Client
—–
"Bethany Alexander was our Realtor and she took her time to find us the perfect house. She also dropped her personal plans several times to show us a house. We have dealt with other Realtors and groups, but Rock Realty and Bethany Alexander are highly recommended!"
Janese R. (Edgerton, WI 53534)
Rock Realty Home Buyer Client
—–
Google+