If you are currently looking for real estate listings in Edgerton, WI or if you just enjoy browsing through different home pictures, we have the perfect page for you! Rock Realty is on Pinterest.
Just like you, we too enjoy looking through Edgerton home pictures and current house listings for sale on the MLS. Click the image below to visit our Pinterest.com page where we have placed some of our favorite Edgerton homes.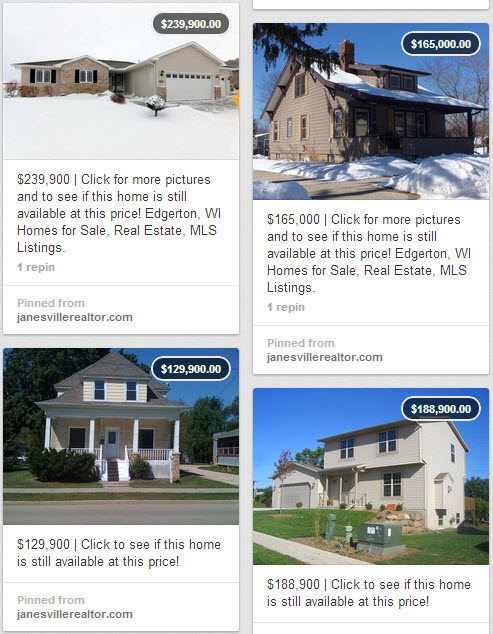 Or perform your own MLS search for Edgerton Wisconsin Homes for Sale. You will be brought to a site that will allow you to select your specific criteria like:
-Price Range-
-Number of Bedrooms-
-Number of Bathrooms-
-Single Family House or Condominium-
Let us know which homes you like the most!
Google+