Your home is your sanctuary. Whether you're a recent homeowner or you've been in your home for some time, you need to perform the proper upkeep to keep your house (and family) safe and secure.
We've rounded up expert tips on home maintenance tasks you should have on your radar to keep your home in tip-top shape. Read on to learn more.
Monthly Maintenance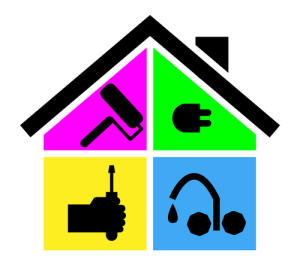 You should inspect and replace your HVAC filters monthly or as needed, particularly if your family suffers from allergies. Also inspect your home's fire extinguisher for proper functionality, pressure and visible signs of wear. If any are present, you should replace it. Likewise, inspecting your smoke alarm monthly is crucial to your family's safety. Determine if batteries or the entire device need replacing.
When it comes to appliance maintenance, performing these quick and easy DIY tasks could end up saving you money:
Oven: By ensuring your oven door has a tight seal, you are saving oven heat and allowing food to cook thoroughly and evenly. To check your oven, open the oven door and rub your finger across the gasket around the perimeter to check for any broken areas. If you find any, replace the seal. Additionally, wash your range hood regularly and clean the stove top drip bowls by soaking them in water and a cleaning solution.
Refrigerator: To keep your refrigerator in mint condition, clean the coils to help air flow freely so the refrigerator does not have to work harder. Additionally, change the refrigerator's water filter every 3 to 6 months so it continues to remove impurities. Turn the filter a quarter-inch and lock it back into place (or follow the guide recommended for your particular refrigerator).
Garbage disposal: To keep your garbage disposal smelling fresh and running smoothly, turn it off and remove any blocks with tongs. Then, pour ice cubes and vinegar down the drain, followed by cold water for a few seconds. Turn on the disposal and follow up with several lemon peels.
Annual Maintenance
Spring: This is the ideal time to test out your air conditioner to get it ready for hot summer months. You also should check the exterior drainage to ensure that puddles don't hang around for more than a day. Clean your gutters and inspect the exterior of your home for any paint chipping or brick damage.
Summer: This is the time you should focus on pest control, as summer is when the bugs like to come out and play. In addition to keeping cobwebs clear and having insect repellent nearby, keep an eye out for other pests that can do damage, such as termites. Don't wait until you have a problem but rather enlist the experts to come out and scan your home for possible infestations.
Fall: Take a moment to inspect your windows and doors for any leaks that can be costly to you come winter. Get your furnace serviced and inspected and be sure your heating vents are not being blocked by furniture or other large items.
Winter: Check your home for ice damage and remove any existing icicles. Don't let icicles get large in size, as they can be a hazard to your home as well as people. Test your electricity in the winter to ensure all your outlets are working properly.
Google+