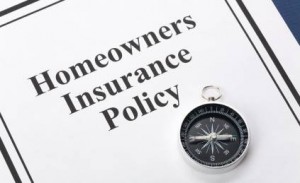 Getting Familiar with your Wisconsin Homeowners Insurance (HOI)
There is no doubt that an insurance policy on a Wisconsin home can be tough to understand. However, going over the policy and making sure you are comfortable with the important parts can payoff down the road. Here is an overview to make sure you have the basics covered.
The Home
It is important to know that in the event you lose your home to some sort of accident or force of nature that the insurance plan will provide enough funds to rebuild the home. This goes beyond the selling price of the home when you bought it. You need to know that the home can be replaced at today's costs. Construction costs and materials tend to rise over time. It is important to have replacement cost as part of your insurance policy.
Replacement of Belongings
Besides the actual structure of the home you should also consider your belongings. This can really mean anything such as furniture, dishes, picture frames, electronics, clothes, jewelry and a host of other items.
Try to stay away from the "current market" clause. This means that your 5 year old couch would be replaced at a price that assumed 5 years of use. The same concept would apply to any item that you have owned for a considerable amount of time. Also, ask the insurance company about their process for allowing you to replace items. For instance, if your home burned down and you are staying in a small apartment, do you really want to replace your giant screen TV right now? If the insurance company only gives you 60 days to replace an item, where will you store the products? Does the company demand that you buy an item, provide a receipt and then get reimbursed? All of these items should be covered prior to getting a policy.
Deductible
The deductible for a home insurance policy works in the same manner as an automobile insurance plan. Higher deductibles will result in a lower monthly premium. However, a high deductible assumes that you have the funds to pay the amount in the event of an emergency. A smart financial move would be to save up a good amount, such as $2000, and then change your plan to a deductible of $2,000.
Liability
It is always a good idea to have a strong liability plan in place. For instance, if you have guests for a backyard barbecue and someone falls at the party, your liability policy should cover the expenses for the fall. This could be the cost for the ambulance, any stay at the hospital and possible rehabilitative therapy that is necessary after the injury.
Day to Day Expenses
Some insurance companies will reimburse you for your expenses while you are awaiting for your home to be rebuilt. Make sure you understand the circumstances surrounding this type of expense and how the insurance company will reimburse you.
A lot of the terminology used in the insurance plan is unique to the insurance world and may take a conversation with an agent to understand it properly. Understanding the policy before purchase will help you to feel confident that you are covered in the event of a major crisis.
Google+