Why It is a Good Idea to Choose a Realtor®
While there are a lot of licensed real estate agents in most locations, the industry is quite tough.  A large number of people who apply for their license end up leaving the industry in a short time.  This means that there is a small number of Realtors® with licenses who have the experience and knowledge to truly help a person buy a home.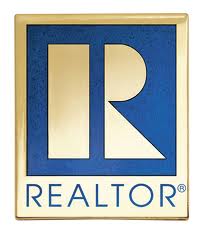 The NAR (National Association of Realtors®) shows that sales people with the Realtor® designation are sworn to uphold a set of Ethics.  They also participate in various training sessions each year and have access to information about the local community and other houses for sale.  Members of the NAR are normally visible participants of their community.  They usually have a membership in PTA, volunteer for neighborhood organizations and/or participate in local government boards.  This type of involvement helps Realtors® stay in touch with the area and keep tabs on improvements and changes.
Realtors® Help Clear up the Confusion
It could seem that browsing through a few internet sites aimed at real estate listings could be enough to help a person find their next home.  However, every home is unique.  Homes are like snowflakes in that way.  Even homes that seem similar on the outside and were built by the same contractor will have different features.
In addition to the differences in the home, each transaction is unique.  Home purchase contracts, closing costs, mortgage loans and inspection requirements will vary from home to home.  This complex assortment of loans, contracts, legal forms, pricing, negotiations and inspections can be quite overwhelming.  That is why so many people seek out the advice of a professional Realtor® who is established in the community and has a track record of helping people buy homes.
Picking a Realtor®
Since the real estate market normally has a large numbers of Realtors® there is quite a bit of competition among agents. That is why it is a good idea to speak to other people that have used a Realtor® and get recommendations.  Using an experienced Realtor® with a successful track record of finding homes that meet the buyer's needs and makes the buyer happy should ensure that you are using a Realtor® that can do the same for you.
What the Realtor® Can Do for You
After you have asked around to some friends and read over testimonies from happy clients, it is a good idea to set up a meeting with the Realtor® for a first consultation.  Establishing the right relationship with the Realtor® is important to help your home purchase, or sale, go smoothly.
The Realtor® will explain to you their method for marketing homes and finding homes for buyers and also disclose the agency's rules.  This basically establishes the contract between you and the Realtor®.
Once you have established your contract with the agent the Realtor® can begin to inform you of the current conditions of the market as well as prevalent lending options that are currently available.
Google+