The Importance of Reading Legal Documents When Buying a Home
For most people, buying a home is the most expensive purchase that they will ever make. As such, unlike buying a new piece of clothing or home décor item, reading the fine print in your home buying contract is essential to the protection of your rights and financial interests. The following considers some important documents and issues you will encounter when buying a home:
Your Loan Obligation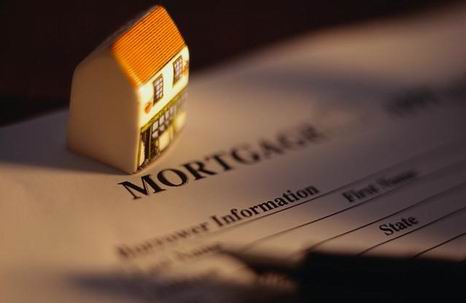 One document you will surely encounter is a loan disclosure. Before a bank lends you money, it will stipulate the terms of the loan, and you will be required to sign off on said terms. Before handing over your signature willy-nilly, however, make sure you fully understanding your loan obligation. This includes when your payments are due, how much you will be liable for, what happens if you fail to make a payment, your interest rate, and whether or not your interest rate will adjust over time. Your real estate agency can help you to understand all relevant mortgage documents.
Real Estate Purchase Agreement
Your real estate purchase agreement is one of the most important home buying documents, and one of the most essential for you to fully read and understand. The home purchase agreement will contain the sell price, financing terms, the amount of earnest money you need to put down, deadlines for objections, seller's disclosure requirements, inspection dates and objections, requirement for a seller to repair defects on the property, a closing date, and any contingencies. A contingency is a clause within the contract that states that either party can back out of the deal contingent on another thing happening. For example, if during the inspection you (the buyer) discovered termites, a contingency clause could allow you to back out of the contract without losing your earnest money.
The Importance of Working with a Real Estate Agent
Because home buying is exciting, the emotional aspect may overshadow the legal ones, and a buyer may be blindsided by a contract or document that they do not understand. For example, consider the example above where termites are discovered. Now, imagine a purchase agreement where you signed saying that you would forfeit your earnest money to back out of the contract, even if an adverse condition was discovered. Your real estate agent will help you to understand all aspects of your contract, hopefully avoiding any legal obstacles that could be detrimental to your future.
The Benefits of a Real Estate Agent
Keep in mind that no matter how experienced your real estate agent is, a real estate agent is not a real estate attorney, and may not be able to provide you with accurate legal advice. If you have any questions about the validity of a contract or are facing a real estate dispute, reach out to Experienced Wisconsin, Illinois, and Indiana real estate attorneys at J Peterman Legal Group Ltd. Your initial consultation is free of charge.
Guest Blog Post provided by: J Peterman Legal Group Ltd.
Google+