Introducing our home buyer specialist, Austin Hanthorn, Realtor® | Real Estate Agent serving the Rock County area!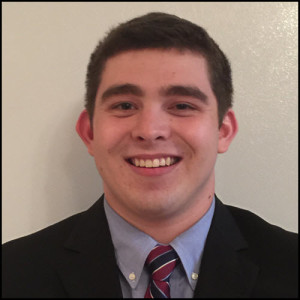 "Hello! My name is Austin Hanthorn. A little bit about me, I graduated from Parker High School here in Janesville, I am a die hard Wisconsin sports fan, watching or playing football, basketball or baseball are right up my alley. I also love to bike and enjoy the outdoors in my spare time. I watch tons of movies and tv shows of all genres, but am I a big Quentin Tarantino fan.
I am very excited to get my real estate career rolling with such an advanced brokerage. Rock Realty uses the most up to date and efficient methods from start to finish in the home selling/buying process, and thats how I do things. Fast and efficient. Every client or potential client should expect nothing but my full attention and the best service in the area hands down. Being born and raised in Janesville, I have a vast understanding of the city and surrounding areas. Now this coincides with my real estate knowledge making me the perfect candidate to help you with your real estate needs! If you need any help at all selling your current home or searching for/buying your dream home, I am just a quick email or phone call away. Please do not hesitate to contact me with any questions or concerns. I look forward to working closely with the great people of southern Wisconsin!"
Contact Austin:
Austin Hanthorn
Real Estate Agent/Realtor®
608-728-3950 (cell)
Austin@RockRealtyWI.com
Recent Testimonials:
"I am a first time home buyer with the help of Austin Hanthorn. I stopped by an open house Austin had at a home I always admired. I walked in and it immediately felt like home. I was intimidated by the process since I had never been through it before. Austin is very easy going but has very high professional standards when he is helping you find your perfect home. Before I knew it I was on my way to owning my first home. This journey was very special to me and I wouldn't have wanted to go through this with anyone else than Austin, not only because of his professional wisdom and guidance, but because he is my Son. Thank you, Austin for helping me find my forever home."
Hendrika Hanthorn (Janesville, WI 53545)
Rock Realty First-Time Home Buyer
—–
"Austin was great to work with and very responsive! I have worked with several realtors in the past and I would recommend Austin to anyone looking for a great realtor!"
Mike M. (Janesville, WI 53545)
Rock Realty Home Buyer
—–
I was looking for a distressed home in the Edgerton area and I worked with Austin. He has an amazing personality and a genuine interest in working with the house seeker! I live about 2 hours away from the house I was looking at purchasing and Austin went above and beyond to make the process and research convenient. On several occasions he went to meet with an inspector, and 2 different contractors to get bids for me. He did extensive research for me looking into local ordinances about permits and what issues I may encounter if I purchased this particular home. He also got me all the answers to every question I asked about the auction process. Bottom line: Austin is a great asset to the team and I would highly recommend him to anyone looking for a house in his area!"
James D. (Edgerton, WI 53534)
Rock Realty Property Investor
—–

"First time home buyer and long time dreamer here. Thanks to Austin for making our dream a reality. Austin helped us navigate this process and put us in touch with the right people.
We worked with Austin for several months. At first the plan was to scrape up a fixer upper and we looked at several properties. Once the FED started raising interest rates that lit a fire under my seat. These historic low rates will soon be behind us, so we changed gears and decided to buy a home that we can love right now.
There were several houses on our 'excited about' list. We decided to look at the one on top of that list, loved it and had Austin put our offer in. In the end we were out-bid. After we received the news we quickly shot Austin our entire list. Within a few short hours Austin was able to contact all of the selling agents and find out about their status. I was shocked that all but one of those properties already had accepted offers. (You will love how quick, dedicated, & knowledgeable Austin is, it makes all the difference)
Austin was able to get us in to see that property that day and put our offer in. Through negotiations Austin alerted us of some potential red flags. That prompted us to search the MLS again, and decline the "As is" counter offer. Luckily A fresh house in the same neighborhood became available. Austin jumped on the news, got us in and put in our offer.
Austin taught us about Mortgage shopping and we were able to find the right lender for us. He also put us in touch with a good home inspector. Thanks for making this new experience seem familiar. If you're a dreamer and have any questions about the home buying process, reach out and get in contact with Austin. There is no better time then now."
Patrick Foelker (Janesville, WI 53545)
Rock Realty First-Time Home Buyer
—–
Google+