Introducing our office manager, Matthew Heitmann, Realtor® serving the Dane County area!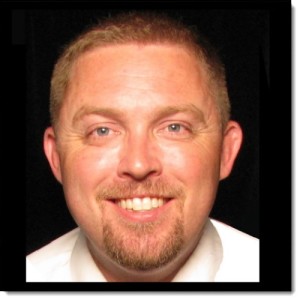 "I had been interested in the real estate industry for some time and eventually purchased my first rental property in 2003. After working with Michael Collins on a few transactions on the investment side of the real estate business, we soon decided it would be prudent to start our own real estate brokerage. Rock Realty was formed in 2008, one of the first Beta-Brokerages around South Central Wisconsin at the time. We've grown every year since, expanding our services in both Dane and Rock County.
I truly enjoy helping people find that perfect home & understand the responsibility on me as a real estate agent to protect my client's interest in each transaction. It's been a blessing to work in an industry that I find so intriguing!
I'm a die hard Packer fan and quite the Badger cheerleader! In my free time I enjoy hanging out with my wife and two daughters or playing sports like volleyball and bowling."
Contact Matthew:
Matthew Heitmann
Real Estate Agent/Realtor®
608-347-4196 (cell)
Matt@RockRealtyWI.com
Recent Testimonials:
"Matt was awesome couldn't have asked for a better realtor. He was very intuitive and was always available when we needed him. He was always looking out for our best interest. He helped us find a great home inspector and it was a blast working with him."
Gina, L. (Stoughton, WI 53589)
Rock Realty First-Time Home Buyer Client
—–
"Matt was amazing we appreciate everything he did for us! We were very happy with everything completed and done quickly. He made the sale of our home stress free and amazing . Thank you so much! Would definitely recommend him."
Dacia, K. (Stoughton, WI 53589)
Rock Realty Home Seller Client
—–
"I would highly recommend Matthew Heitmann to anyone looking to buy or sell a home/property. He is very knowledgeable of the trade and up to date with all that happens and is happening in the world of real estate, especially in our area. He was successfully able to sell our property within a reasonable time frame and was a pleasure to work with. I will continue to do business with him for a long time to come."
Isaac K. (Stoughton, WI 53589)
Rock Realty Home Seller Client
—–
"I worked with Matt Heitmann at Rock Realty. He showed us a lot of homes in our price range and sent links to view when new homes that were listed which fit what we were looking for. When we found the home we really loved, we made an appointment to have a second showing. Someone made an offer on it before our second showing and he let us know right away so we could decide if we wanted to move on it or keep looking. He made the entire process pleasant. We would definitely buy another home with their help if we should ever have to move again"
Dierdre V. (Cottage Grove, WI 53527)
Rock Realty First Time Home Buyer Client
—–
"Matt was very responsive and made himself available whenever we wanted to see a listing. As well, during our purchasing process he quickly found out answers to our questions and worked well with our lender."
Diantha D. (Stoughton, WI 53589)
Rock Realty Home Buyer
—–
"Matt Heitmann was a joy to work with. Being first-time homebuyers we were unsure of the process and Matt helped us along the way and was extremely responsive. We appreciated that Matt travelled to the Milwaukee area several times to show us properties. It is clear that Matt is not only knowledgeable, but honest and thoughtful with his clients. Buying our home could not have gone smoother thanks to Matt Heitmann."
Amanda T. (Greenfield, WI)
Rock Realty First Time Home Buyer Client
—–
"Matt and Micheal, First of all, it was a battle buying our first home but you guys were with us through out the whole process. Matt, your communication and responding to all my questions and concerns was absolutely superb! Micheal, if Matt wasn't able to meet us, you were there with us and that made us feel comfortable. I can go on how professional and wonderful you guys are but that's too long of a testimonial….Simply you guys are the best Real Estate agents out there. You guys went beyond what your suppose to do for us. You guys made the IMPOSSIBLE!…POSSIBLE! I highly recommend Matt, Micheal at Rock Realty to anyone who is looking into buying or selling their house. Thank you so much guys for your OUTSTANDING work!!!"
Hon Prak & Sokhom Keo (Stoughton, WI 53589)
Rock Realty Home Buyer Client
—–
"Matthew Heitmann is a very friendly and helpful Realtor. Understanding when it comes to homes we are looking for; and got us immediate showings when available. Always fast to get back answers to any questions we had. Kept in good contact and made sure we were satisfied with the outcome over the whole process. Over all we were very pleased with Matthew Heitmann as our realtor and we would use Matthew again as a Realtor as well as recommend him to others looking to purchase."
Tanya M. (Evansville, WI 53536)
Rock Realty First-Time Home Buyer Client
—–
"Mike & Matt,
Thank you so much for helping us find our dream home! We love it! Thank you for the many hours spent in research, travel, phone calls, and emails. Thank you for being open & honest with us every step of the way! We felt we could trust you 100%. We really enjoyed working with you and highly recommend you to others.
Thanks!"
Kevin and Abby G. (Madison, WI 53704)
Rock Realty Home Buyer Client
—–
"Approx 4 years ago.. I was having some financial strain. I wasn't able to keep up with a first and second mortgage alone as a single mom.
Through friends and family, I was introduced to Mike and Matt.
I didn't want to have to go through the foreclosure process, because I knew that I would be able to pull through the mess I was in within a few years and I didn't want to have that looming over me.
Matt and Mike were able to take over and help me with a short sale. They worked with me directly. They both came to my home, sat down, helped me understand this delicate process (which remains total Greek to me), and they were extremely efficient. My bank worked with me and these gentlemen, and withing approx 3 months, my home was sold in a short sale.
I remain amazed at their abilities and their continued efforts to help me.
Now, 3 years later, I'm looking to purchase… I have looked them up again… and they are helping me find a home that I'm looking for within my specifications and they also have resources to assist with lending.
Couldn't ask for more!!
Thanks so much my friends!! you do an awesome job… Keep up the great work!"
Kari B. (Cross Plains, WI 53528)
Rock Realty Seller Client
—–
"Michael Collins and Matt Heitmann with Rock Realty were great! I have been searching for a House/Condo for the past 3 years, and they were with me the whole way. Even through all of the struggles we had to deal with, they didn't give up on me. They gave me great advice, and didn't pressure me into making any decisions that they thought I would regret. Michael and Matt both actually even told me not to buy in some cases because they thought the house or condo would not be a good fit for me.
The overall experience was great, and I will definitely be using Michael Collins and Matt Heitmann of Rock Realty with my next home purchase."
Veasna S. (Greenfield, WI 53220)
Rock Realty Buyer Client
—–
"I found myself in a bad financial spot when I lost one of the two jobs I was working. Soon I didn't have the money to pay even my most important bills. After falling behind in payments on my house I was contacted by Rock Realty. They suggested that instead of losing my house through foreclosure I should attempt to do a short sale on my home.
It was easy working with Matthew and Michael from Rock Realty. They were able to keep a foreclosure off of my records and lift a huge weight off of my shoulders. The couple that we sold the home to were very happy to get it at such a cheap price. I would recommend Rock Realty to anyone who may be struggling to make their house payments."
Melvin A. (Beloit, WI 53511)
Rock Realty Seller Client
Google+