Introducing Rock Realty's Broker/Owner, Michael Collins!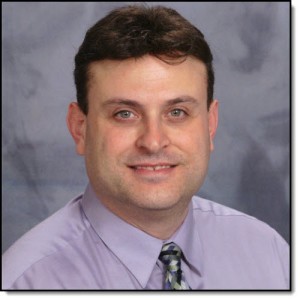 "Integrity is my most valued asset. I pride myself in being upfront and honest with my clients and customers. It is truly rewarding to receive testimonials from past clients stating my frankness as being their most appreciated quality. There can be challenges in real estate transactions, and addressing them requires an understanding of the true issues and their solutions."
"To be fully competent in real estate, agents need to commit to staying abreast of current issues and developments within the industry. I continually seek information from seminars, professional associations, and network groups to obtain valuable tools to help service my clients and customers successfully. I consider it an honor to be a real estate broker and I look forward to assisting you in your next real estate transaction."
Contact Michael:
Michael Collins
Real Estate Agent/Realtor®
608-921-8536 (cell)
Mike@RockRealtyWI.com
Visit my sites for Janesville Area Real Estate Listings or Madison Area Real Estate Listings
Recent Testimonials:
"Mike Collins recently helped us purchase a home. Over a five month time period he sent us info on several listings that met our price point, size requirements, and preferred area. Since we were looking for a retirement property we were very picky. Mike never lost patience with us. He contacted us about a foreclosure listing even before it was on the Internet and arranged a showing within 24 hours. His knowledge of foreclosure auction procedures helped us purchase the property at a lower price than we ever thought possible. Thanks Mike and Rock Realty for helping us find the perfect house!"
Barb C. (Fort Atkinson, WI 53538)
Rock Realty Home Buyer Client
—–
"We found Mike after a bad experience with another Realtor. He was amazing. We had a lot of needs in a home since we had my mother in law who also needed a space. We went to many houses and he spent countless hours showing us around. through the whole process and the closing he was amazing."
Kelly S. (Evansville, WI 53536)
Rock Realty Home Buyer Client
—–
"Mike Collins went above and beyond my expectations of what a realtor could and would do for their client. He has true heart, and gave so much time and effort to my condo sale. Mike really understood what my goal was in the sale of my condo. It was a very difficult sale, due to many issues out of his control, but he never faltered. He kept me feeling at ease through some challenging times. After a lengthy back and forth with buyer, and many bank obstacles, we've finally closed on my condo. Without Mike, this sale would not have happened. I would recommend Mike and company to anyone, you won't be disappointed"
Alicia B. (Madison, WI 53713)
Rock Realty Home Buyer Client
—–
"Micheal was great. He helped me out so much through my first time home purchasing experience. He was really patient with all the questions and concerns I had. He negotiated well and I am now finally a Homeowner. I would like to thank Mike and Rock Realty once again!"
Lisa B. (Beloit, WI 53511)
Rock Realty First-Time Home Buyer Client
—–
"Matt and Micheal, First of all, it was a battle buying our first home but you guys were with us through out the whole process. Matt, your communication and responding to all my questions and concerns was absolutely superb! Micheal, if Matt wasn't able to meet us, you were there with us and that made us feel comfortable. I can go on how professional and wonderful you guys are but that's too long of a testimonial….Simply you guys are the best Real Estate agents out there. You guys went beyond what your suppose to do for us. You guys made the IMPOSSIBLE!…POSSIBLE! I highly recommend Matt, Micheal at Rock Realty to anyone who is looking into buying or selling their house. Thank you so much guys for your OUTSTANDING work!!!"
Hon Prak & Sokhom Keo (Stoughton, WI 53589)
Rock Realty Home Buyer Client
—–
"Mike is simply the best Real Estate agent I have ever dealt with!!! He sold my house in such a short time which is what I needed to move quickly..I would recommend him to anyone who is looking to buy or sell a home..very honest and caring person..Explained everything to me so that I could understand exactly what I would need..He went above and beyond in my Real Estate closing…..always got back to me immediately with any questions I was asking…super person!! He takes care of his PEOPLE! Which is hard to find today!! Thanks again Mike…I really appreciate all your hard work!! Definitely referring you to all I know!"
Cindy J. (Janesville, WI 53545)
Rock Realty Seller Client
—–
"Michael Collins did the impossible he SOLD my house! When I put my house for sale everything that could go wrong did but Michael never gave up and did everything he could to sell my house. I recommend Michael Collins if your looking for a real estate agent! He is hard working and trustworthy!"
Michelle M. (Madison, WI 53704)
Rock Realty Seller Client
—–
"Mike was great. He worked very hard for us and truly cared about us finding the right home. We were house searching exclusively on weekends, as we moved to a different state and were only available then, and he gave up many weekends to help us (often on short notice!). He was always positive yet never pushy, as many Realtors® are. We would definitely recommend him and enjoyed working with him."
Joe K. (Cambridge, WI 53523)
Rock Realty Home Buyer Client
—–
"Mike was wonderful to work with. He was always there to answer questions but never pushed me to make a decision. My entire home buying process went smoothly thanks to Mike. I would gladly recommend him and would be happy to use him again the next time I move!"
Laura S. (Middleton, WI 53562)
Rock Realty Home Buyer Client
—–
"I hired Mike Collins because of his credentials, then ended up being blown away by his dauntless performance. The selling process (at least in my case) was beyond complicated, and Mike was equal to all the challenges. His attention to innumerable details, his communication with the different parties and entities, and his patience with unexpected twists all add to his professional expertise, and he gets the job done. Hire him."
Melodie J. (Williams Bay, WI 53191)
Rock Realty Seller Client
—–
"Mike was a huge help for us in the sale of our house. We moved out of state before the sale and Mike took care of all of the coordination with the bank and the title company on making sure all paperwork was done properly. The communication between states went very smooth thanks to Rock Realty. I would recommend Rock Realty to anyone. Thank you Mike and Rock Realty for all of you help through the entire process."
Dennis M. (Stoughton, WI 53589)
Rock Realty Seller Client
—–
"We found Mike online, and, due to positive reviews, phoned him with a request to view houses in the Madison area. We gave Mike no more than one or two days notice, but he was happy to devote the whole of his weekend to us. Our entire house-hunting experience proceeded in similar fashion. We were hunting for houses long distance, so we would wait until an opportunity to travel to Madison presented itself, phone Mike, giving him one or two days to prepare, and show up to view houses. The process took roughly one year to complete. It was long and difficult, but Mike was always pleasant, never complained, made an effort to make himself immediately available, and was never pushy.
Mike is not like many real estate agents who simply want to make a sale, any sale. Instead, Mike made an effort to help us make an honest assessment of the properties we viewed, often pointing out problems himself. Mike left us with no doubt of his honesty and his dedication to his clients.
In addition, since we were shopping long-distance, Mike, with some help from his associate Bethany (who we found to be similarly pleasant and eager to be of service), even took hundreds of high definition photos of properties which he viewed in our stead, often with only a single day's notice. Mike, or one of his associates, would then promptly email the photos to us to view.
During the house-hunting process we changed our minds a number of times, imposed last minute requests, and even had some near melt-downs, but, through it all, Mike was responsive, cheerful, and level-headed. We cannot overstate how hard Mike worked on our behalf. We highly recommend him to any home buyers."
Graham S. & Janet H. (Middleton, Wisconsin 53562)
Rock Realty Home Buyer Client
—–
"Mike & Matt,
Thank you so much for helping us find our dream home! We love it! Thank you for the many hours spent in research, travel, phone calls, and emails. Thank you for being open & honest with us every step of the way! We felt we could trust you 100%. We really enjoyed working with you and highly recommend you to others.
Thanks!"
Kevin and Abby G. (Madison, WI 53704)
Rock Realty Home Buyer Client
—–
"I found Rock Realty on the internet while looking for someone to help us sell our house .. I called and talked to Mike, we set up an appt and he got the ball rolling… and wow did he get the ball rolling..he stepped up in every aspect.. the house was all over the net and we had people looking at the house right away .. he was right there every time we had questions and made us feel as if we were his only client.. he worked thru any difficulties we had without any negativities…our house sold Very quickly and Mike really stepped up through the whole process… Our thanks to Mike and Rock Realty"
Scott H. (Janesville, WI 53545)
Rock Realty Seller Client
—–
"My husband and I are beyond thankful that we called Michael Collins on a whim last month when we were searching for a foreclosed home to purchase in the Janesville area. We saw a little square ad on the side of the web page that I was looking at and I told my husband, hey call him and maybe he can help us find a property. Little did we know that single phone call would only be the beginning of our journey of searching for a home. Mike went out of his way to help us find the type of property we were looking for. You just don't find the level of personal attention and customer service that Mike provided us with very often these days.
Anyone I talk to, if they are even thinking about buying or selling their home, I am the first to tell them that they need to call Mike at Rock Realty. You are not going to find a more motivated, and dedicated sales agent out there. To say he went above and beyond what you would expect from an agent these days is a total understatement. Thank you Mike, and Rock Realty for making our dreams come alive with home ownership."
Nicole K. (Janesville, WI 53548)
Rock Realty First Time Home Buyer Client
—–
"Mike Collins was easy to talk to and very good at explaining in detail all aspects of the short sale of the property. With a lot of patience, he walked me through the process of a short sale. He was understanding of my plight and very sympathetic.
Mike was a pleasure to work with and he is a man of his word.
Thank you, Mike, and best of luck to you."
Tom D.(Oxford, WI 53952)
Rock Realty Seller Client
—–
"This was a great effort from Mike Collins. He did a super super job with the selling of our home in Wisconsin. I could not ask for more from him as he kept me well informed of things going on and we are 1200 miles apart. He did more than a 110 percent job on everything. Even removing snow and whatever it took to have our home ready to show. Again, THANKS Mike for everything. Great Job!!!!!!"
Phyllis Pearson (Newark, WI 53511)
Rock Realty Seller Client
—–
"Approx 4 years ago.. I was having some financial strain. I wasn't able to keep up with a first and second mortgage alone as a single mom.
Through friends and family, I was introduced to Mike and Matt.
I didn't want to have to go through the foreclosure process, because I knew that I would be able to pull through the mess I was in within a few years and I didn't want to have that looming over me.
Matt and Mike were able to take over and help me with a short sale. They worked with me directly. They both came to my home, sat down, helped me understand this delicate process (which remains total Greek to me), and they were extremely efficient. My bank worked with me and these gentlemen, and withing approx 3 months, my home was sold in a short sale.
I remain amazed at their abilities and their continued efforts to help me.
Now, 3 years later, I'm looking to purchase… I have looked them up again… and they are helping me find a home that I'm looking for within my specifications and they also have resources to assist with lending.
Couldn't ask for more!!
Thanks so much my friends!! you do an awesome job… Keep up the great work!"
Kari B. (Cross Plains, WI 53528)
Rock Realty Seller Client
—–
"I had a very challenging home sale and Mike Collins was diligent every step of the way. The most difficult aspect may have been me, I was very specific about which closing dates worked and how I wanted to proceed. Mike patiently answered all of my questions and accommodated all of my requests. When issues between the title and mortgage companies arose, Mike was a swift and competent negotiator. I know that the buyer's agent was very impressed with Mike as well. My house had an accepted offer within 10 days of listing. I am amazed that it all went so smoothly. THANKS MIKE!"
John B. (Madison, WI 53718)
Rock Realty Seller Client
—–
"Michael did a good job following through on the short sale that we did together. Short sales can be painful but he was persistent with the bank."
Josh Lavik (Keller Williams)
Rock Realty Agent Recommendation
—–
"Working with Michael was outstanding. I moved to another state and I never worried about the house. Even with a long and stressful short sale Michael was always positive and reassuring that things would work out. I've bought and sold other houses but by far Michael was the best realtor I have ever had. I would recommend him to anyone!!! Five stars!!! Thanks again Michael!! Great job!!!"
Shawn C. (Stoughton, WI 53589)
Rock Realty Seller Client
—–
"My home was in foreclosure, and I was going to turn it over to the bank, untill I spoke with Mike about putting my house up for a Short Sale. He explained the advantages of a short sale vs foreclosure, and I decided to let Mike sell my home. My mortgage company put up many roadblocks along the way, but Mike was able to solve everything. In the end Mike worked very hard on this sale. I am very happy with his skills at dealing with buyers/sellers, and Mortgage companies. I would recommend Michael Collins and Rock Realty in the future."
Ron A. (Janesville, WI 53548)
Rock Realty Seller Client
—–
"Michael Collins and Matt Heitmann with Rock Realty were great! I have been searching for a House/Condo for the past 3 years, and they were with me the whole way. Even through all of the struggles we had to deal with, they didn't give up on me. They gave me great advice, and didn't pressure me into making any decisions that they thought I would regret. Michael and Matt both actually even told me not to buy in some cases because they thought the house or condo would not be a good fit for me.
The overall experience was great, and I will definitely be using Michael Collins and Matt Heitmann of Rock Realty with my next home purchase."
Veasna S. (Greenfield, WI 53220)
Rock Realty Buyer Client
—–
"Mike Collins helped us sell our home, he was a very nice guy and always there when we had any questions or concerns! Mike went above and beyond and even helped paint the house when there was a time crunch for the inspection. We appreciated all that Mike did!"
Katy K. (Janesville, WI 53546)
Rock Realty Seller Client
—–
"My first listing contract (with another agency) expired without a single showing. I contacted Mike Collins hoping to get some straight advice about whether he thought the property would ever sell versus letting the lender foreclose on the property and save my mortgage payments for legal counsel. He was upfront from day one. He told me that it would take a while and that I'd probably have to hold it through the winter (I called him in September) but it would probably sell in the spring. His honesty made me immediately willing to hire him. He found a buyer in May and worked with my lender to close the sale in record time."
Drew V. (Marshall, WI 53559)
Rock Realty Seller Client

—–
"I am nothing but honored and enthusiastic to be able to write and highly recommend Mike Collins with Rock Reality for your next real estate adventure. I had a very negative experience with a different major realtor in the Janesville area who rushed me in an out of houses, pressuring me to sign purchase agreements, and caring more about the money then the person and the house that best fit them.
It was just the opposite with Mr. Collins. Mike with Rock Reality is honest, takes the time to find the right home for you without pressure, cares more about doing what is right by his clients and his reputation than just simply making the sale. For Mike, word of mouth is the best advertising he can get and he cherishes keeping his positive.
Mike Collins and Rock Realty were fair and thorough. When it came to signing contracts and paperwork, Mike took the time to go line-by-line to make sure I understood exactly what I was signing. Never did I feel like I was being rushed or taking up time from a different appointment.
With great pleasure and gratitude, I recommend Mike Collins and Rock Reality for your next home hunt or sale."
Ben P. (Janesville, WI 53545)
Rock Realty Buyer Client
—–
Google+