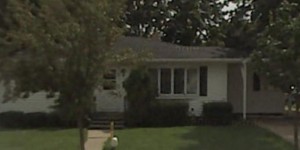 A new listing comes on the market that catches your eye. The interior photos look bright and inviting, while the exterior shots show well cared for landscaping that give the home great curb appeal. This could be the one you've been waiting for!
You immediately call your realtor and set up a personal showing for the next day.  After taking off a little early from work to see the home in good daylight, you arrive at the property.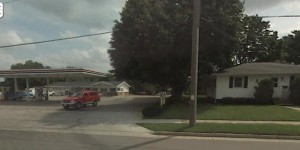 What awaits you is the dissapointing realization that your dream home is locating directly next to a busy gas station!
Of course this situation could have been avoided if you or your real estate agent had previously driven by the property, but often due to busy schedules it is hard to find the time.  A more simple solution is to utilize a couple of online websites to view the exterior of most homes from your computer desk!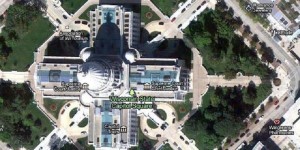 The first website I would recommend that you use is Google Maps.  Simply type in the address of the location you are interested in.  You will first be given an overhead street view of the neighborhood.  This alone can help reveal the property's true location.  I've included photos of the Capitol Building in Madison Wisconsin for dramatic effect!
Now, use the '+' sign on the left hand side of the screen to zoom to a closer overhead view.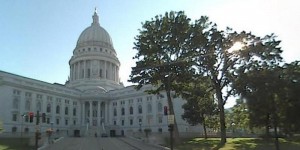 When you get close enough, Google Maps will actually convert your the view into a Street View.  This will show you what the home looks like from street level.  You can even turn left or right to look up and down the street.
For overhead shots, I actually prefer what Bing Maps has to offer.  This site has more clear overhead views.  You simply need to select 'Birds Eye' from the menu at the top.  On this site you are able to rotate your view by 90 degrees at a time.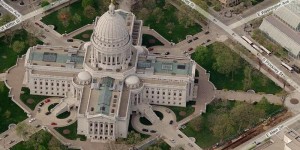 This can give you an idea of how large the trees in the backyard are, if the house has a fenced in yard, or where the shed is exactly located.
Using sites like these is just another tool a potential home buyer can use to narrow down the field of potential properties.  I use this tool as a realtor almost every day and it really has helped me be that much more efficient.  I hope it can help you as well!
Google+