Changes in Popularity of Features in New Homes
The national economy runs through cycles similar to the fashion industry. Things that seem irresistible and trendy this year may be old news by the time next year rolls around. As a result of the economic down turn from the past few years most home builders are turning their attention to items that are practical instead of luxurious.
Sunrooms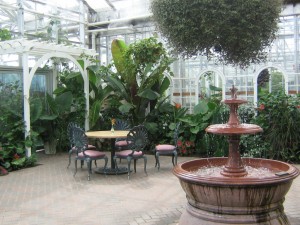 As a whole, sunrooms are declining in popularity. According to Rose Quint, a representative of the National Association of Home Builders (NAHB) "Builders are focusing on features that add immediate value and make a home more practical." For example, most builders are choosing to add linen closets and walk-in closets in place of a sunroom.
Separate Living Room
Most builders feel that a formal living room will not be very prevalent in new construction for the upcoming year. Families would prefer to have one giant open area that encompasses the living room, dining room and kitchen.
Media Room
Along with the living room, the media room will also likely disappear. The extra cost of the equipment, along with heating and cooling another room that is used sparingly, is just not appealing at this time. What is more likely to appear in new homes is a hidden away station that holds all of the DVD players, cable controls and charging stations for cell phones, tablets, and other media devices.
Two Story Family Room and Foyer
Since builders are approaching new homes with more practicality, it makes sense to cut down on unused space. While a family room may be bigger in new homes to include the dining and kitchen areas, it is unlikely to be two stories tall. The same goes for the elegant foyers that stretch toward the sky with large windows. Both of these features of a home may be lovely in appearance, but they each have a lot of space that is not used by a family of four or more.
Whirlpool Bathtubs
A large tub designed for relaxation and luxury is less likely to part of a new construction in the upcoming year. A separate tub laid out in a classic style is more useful and can be used to make a fashion statement while also having an everyday use.
Luxury Bathroom
Large bathrooms that include walk-in showers and multiple shower heads, as well as lots of floor space, will be harder to find in a new house. Instead, the shower will be smaller, with a single head, and the kitchen will likely include a double sink.
Outdoor Kitchen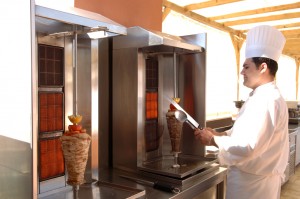 The outdoor kitchen will probably disappear from lots of new homes. While it can be a nice place to gather with friends or family for a birthday party or to watch a football game, it also requires having an extra appliance or two. Most families would rather prepare the food inside and simply transport it to the patio and save on the cost of the additional appliances.
Google+