Moving into your first home is a momentous life experience. As much as you would like to get into your new house right away, there are some steps you should take before you begin unpacking boxes. Get your new home ready for a seamless transition by following this practical checklist:
Change the Locks ASAP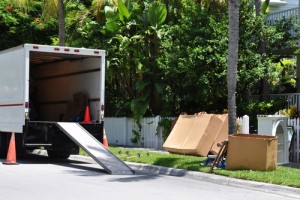 You may have already signed the papers to move into your new home and received the keys from the old owners, but have you thought about the extra copies that were made and given out in the past? Arrange for a professional locksmith to stop by and update your new home's locks as soon as possible. This is the only way to know who has access to the inside of your home.
Schedule a Pest Consultation
Pest prevention should be one of the first things you consider upon moving into your new home. Schedule a consultation with a professional exterminator before you move in to ensure that your dream home is free of creepy crawlies. If your home does show signs of a pest invasion, licensed professionals can address the problem before it gets worse with minimal disruption. Pest control isn't something you should take into your own hands. Even though over the counter products are available online and in retail stores, you need to know what you're working with when you're using potentially harmful chemicals. Find a pest control provider near you by using the search tool found on exterminators.com.
Check the Insulation in the Attic
If your new home has an attic, take a few minutes to check out the insulation. Any insulation that is currently there should be at least six inches thick, explains The Simple Dollar. If the insulation is damaged or if it's spotty, you should install new insulation immediately. The Department of Energy states that homes located in the Northern portion of the U.S. may require extra insulation for optimal energy savings. Additional areas of the home, such as crawl spaces and basements, should also be insulated. However, you may need to hire a professional for these areas of the home.
Analyze the Basement
Many northern homes, such as those located in Wisconsin, have basements. In addition to providing extra space for activities or storage, basements help reduce the amount of structural damage to your home caused by freezing water and other harsh elements. After years of wintertime exposure, though, the concrete of the basement's foundation can crack. Upon moving into your new home, peek downstairs to determine if the basement foundation is damaged. It's normal for homes to have small cracks in the basement walls, and if they're not growing, they're safe. Use masking tape and a black Sharpie to cover up the cracks and write down the date you noticed it. Then, check back in a month to see if the crack is growing from under the tape. If you notice growing cracks, call a specialist immediately to save money in the long run.
Google+