Investing in Real Estate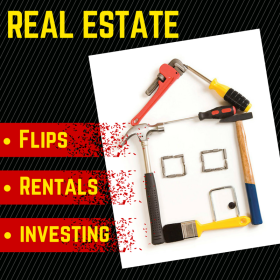 Whether you are just looking to get into Real Estate Investing or are a seasoned Pro, Rock Realty has the tools and Agents to make your business a success! Some of our specialties include:
Fix and Flip (Distressed Property Remodel/Resell)
Rent-to-Own (Assisting Investors)
IRA Real Estate (Indvidual Retirement Account Investing)
Although investing in real estate can be a great road to building wealth, it's best to have a seasoned and professional real estate agent by your side during the process. There are any number of things that we can assist with, from the purchase, to advice on the remodel and ultimately the sale of the property. Fill out the form at the bottom of the page and we can have an agent touch base with you!
Here are a few articles that you might find helpful:
Fix & Flip
Rentals & Rent-to-Own
IRA Real Estate Investing
Google+