Are you interested in a Rent-To-Own opportunity? What if you could shop for houses currently listed for sale?
I'm excited to tell you about a brand new opportunity in the Madison and Janesville areas. We are now working with investors who will allow you to do just that, shop for the home that you want to Rent-To-Own!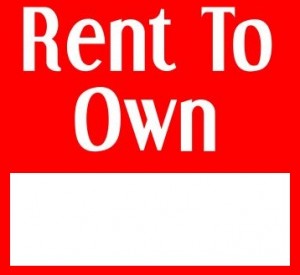 Let's face it, if your credit isn't the best, most banks won't consider financing a home for you. Does bad credit really mean that you won't make your payments? Of course not. We realize that sometimes things like divorce, medical bills, or even a previous job loss can lead to a less than stellar score.
What's the catch?
Well, an investor doing rent to own agreements has to protect their investment. To do so, our investor requires as little as 5% down (depending on credit, $7,500 minimum dollar amount required), for a rent-to-own home in the Madison/Janesville area. This credit would get applied towards the home purchase at the end of the lease term.
If you have the down payment and are eager to start your journey towards home ownership, fill out the short form below!
Are you an investor interested in partnering with us and receiving quality rent to own buyer leads? We're always open to adding on additional investors to the program. http://blog.rockrealtywi.com/real-estate-investing/
Are you a Realtor looking for help with some of your own Rent-to-Own leads or clients? Contact us about our RTO referral program!
Some of the areas available for this program are:
Cities in Dane County Wisconsin:
Villages in Dane County Wisconsin:
Towns in Dane County Wisconsin:
Cities/Villages/Towns in Rock County Wisconsin:
Google+