Investing in Real Estate using a Self-Directed IRA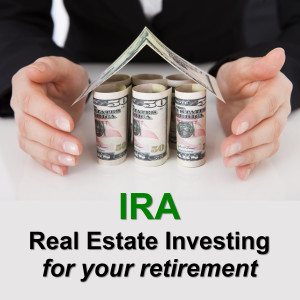 Do you have a 401(k) or other retirement plan from a previous employer? What have they done for you lately? If your money isn't working for you, then it may be time to recycle your old 401(k) and roll it over to a self-directed IRA and inject new life into your retirement investing.
Rollover a 401(k), 403(b), 457(b) or other retirement plan into a self-directed IRA and you can take advantage of:
Increased investment options – a self-directed IRA enables you to invest beyond the traditional markets into investments such as real estate, tax liens, precious metals, mortgage notes and more.
Full control by you – no investment is made unless directed by you, meaning you have total control of your retirement future.
The most powerful combination on earth – Albert Einstein once said the most powerful force on earth is compound interest. Self-directed IRAs combine the power of compound interest and tax-free or tax-deferred growth to provide the most advantageous environment for your retirement.
IRA Real Estate Investing Articles
Google+