Real Estate Professional Michael Collins Helps
Local Homeowners Avoid Foreclosure
Certified Distressed Property Expert (CDPE) designation from Charfen Institute arms local real estate agent with tools, processes and education to help distressed homeowners in South Central Wisconsin.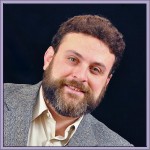 Michael Collins, real estate agent, Realtor® and CDPE, of Rock Realty announced that they are now among an elite group of over 40,000 national CDPE trained professionals helping local Dane & Rock County Wisconsin homeowners avoid foreclosure via short sales.
In a short sale transaction, the lien holder accepts the selling price of the home, even if that amount is less than ("short" of) the borrower's mortgage balance. This option is less harmful to a homeowner's credit score, does not challenge employment or security clearance, and allows the seller to be eligible for Fannie Mae or Freddie Mac backed loans sooner than a foreclosure.
The CDPE designation, offered by the Charfen Institute, is the fastest-growing independent designation in real estate industry history. Michael has been a CDPE since February, 2013.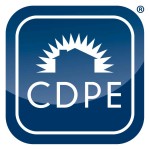 "On average, our CDPE trained real estate agents go on to help more than 7.5 families avoid foreclosure in the 12 months following the completion of their CDPE Designation," said Alex Charfen, CEO of the Charfen Institute and author of the CDPE course.
"It's very important to me that home owners know that walking away from their home is not the only option. In fact, foreclosing on the home is often the worst choice among their options. If a mortgage payment is just too much to handle every month, it's important that they speak with me about alternatives." stated Michael.
The growth of the CDPE Designation has been assisted by endorsement or support of major real estate market influencers Realogy Franchise Group, RealtyTrac, Wells Fargo, Bank of America, Chase, Fannie Mae, and the Federal Housing Finance Agency (FHFA).
About Charfen Institute 
The Charfen Institute educates and trains real estate professionals and small business owners to find opportunities in chaos – either by providing solutions to the foreclosure crisis or empowering entrepreneurs with strategies to embrace their companies' full potential. The company produces more than 300 educational events each year through various divisions, including: the Certified Distressed Property Expert® (CDPE) Designation (http://www.cdpe.com), the Certified Investor Agent Specialist® (CIAS) Designation (http://www.cias.com), LEAD Experience™, and its annual Breakthrough Conference (http://charfenbreakthrough.com). The CDPE Designation is the fastest growing independent designation in real estate industry history, with more than 38,000 agents trained since 2008. In 2011, the Charfen Institute ranked No. 21 on the Inc. 500 List of America's Fastest-Growing Private Companies.
Google+