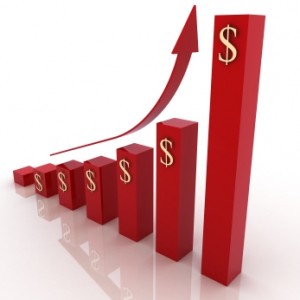 Rising Rents Provide More Reasons to Buy a Home
The economic climate of the past few years has made the real estate industry a buyer's market.  With so many homes available due to foreclosure or short sales, a buyer can pick and choose their next house. However, there is another segment of the real estate industry that is in the driver's seat; the landlord. People searching for a place to rent are finding that the landlords are not quite so willing to offer incentives as they once were.
High Demand for Places to Rent
Real estate analysts have stated that the demand for renting has greatly increased in the past few years.  More people renting means the landlords can raise the rental rates.  It also means the landlords are in control of the transaction.  People that have searched for a suitable place to rent have come to realize that the monthly rental amount is either too high for their budget, or is higher than a comparable mortgage payment.
Conditions are Right for Many People
Fortunately, many of the conditions that have forced rental rates to rise are the same factors influencing low mortgage rates and affordable home prices.  The real estate bust in the past few years has greatly reduced prices in most areas.  And with the mortgage rates at the lowest point in history, many new buyers are finding it easier to justify a home purchase in light of the rise in rental rates.
Future Benefits
While buying a home now makes sense for many people, it will also be a good boon for people in the years to come.  It is inevitable that home prices will begin to go up in the next few years.  People that buy now while prices and interest rates are low will reap the financial gain of an appreciation in home values.  They can later choose to use the equity to move up in a home, purchase a different home or even invest in rental properties.
Improve Financial Situation through Fixed Costs
Buying a home now with a fixed rate mortgage can also help people improve their financial planning.  As we have seen in the past, rent amounts normally increase year to year.  Sometimes the amounts are minimal and other years the change is substantial.  People who choose to purchase a home using either a 15 year fixed or a 30 year fixed rate mortgage will be able to plan financially for the future with a fixed cost for housing.
Emotional Stability
Beyond the financial gains seen from purchasing a home, most people see an emotional benefit from being a homeowner.  The knowledge that they have a true place in the world to put down roots can be quite satisfying for many people.  They realize they now have a place to call home and it helps improve their general outlook.
If you are part of the rental crowd considering a home purchase now could be one of the best times in history to take the plunge and become a new homeowner. At Rock Realty, we are now offering a 1% home buyer credit. This could mean $1,000 back to you on a $100,000 home purchase.
Google+