Rock Realty blogs and articles are now featured on Vocalyze.com!
You may have read the recent post I wrote about this great site, "Let your readers LISTEN to your blog!", in which I explained that the new Vocalyze plugin now allows your blog content to be converted into spoken audio format. This means that you can now listen to different websites content while driving or even cleaning the house.
Well, now Rock Realty's content is part of the featured section on their main website! Take a moment to click on the image pictured below and you will be brought to the page pictured. From there, simply click on the 'Rock Realty' link to add our content to your playlist. The 'Listen' button on the upper right side of the page will start playing the content through your speakers. Enjoy!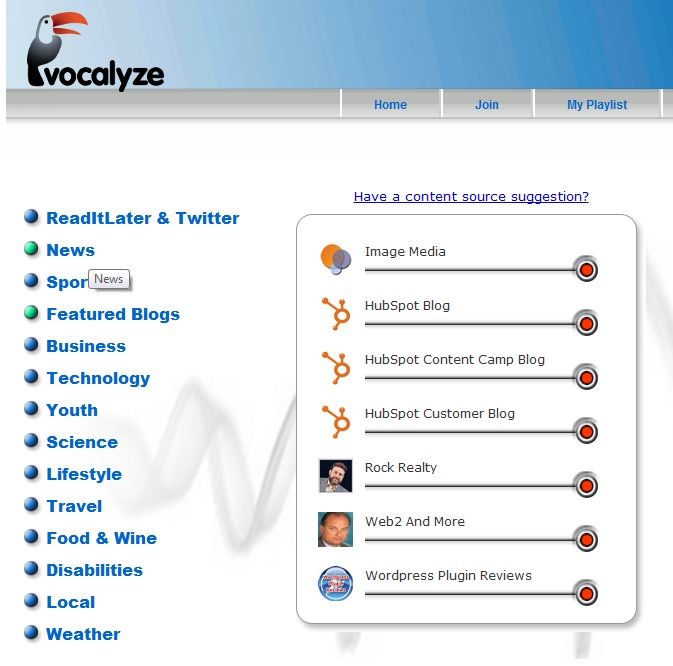 Google+