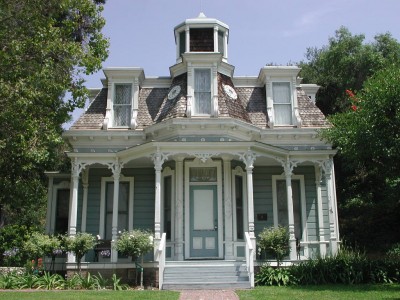 Understanding the New Rules for Jumbo Mortgages
It is true that mortgage rules have become stricter in the last few years.  However, getting a jumbo mortgage in Wisconsin is still a very real possibility.  Borrowers need to understand up front the basic requirements and also how to compare loans to make sure they are getting the best deal.
In the not so distant past homebuyers could get approved for a jumbo mortgage with only a 5% down payment.  In addition, there were no strict requirements for proof of income.  As long as the credit score was 700+, the loan was as good as done.  Things have changed a lot in the past 4 years, not just in Wisconsin but all over the country.  Here are the basic requirements for anyone that wishes to borrow more than the standard $417,000 amount:
Borrower must pay 20% of the home's purchase price as a down payment.  The money must come from their own funds, meaning it cannot be a gift.  Borrowers should be prepared to provide copies of bank statements and investment account reports to document where the down payment came from.
Borrowers will need to provide adequate documentation that reflects their income.  This may come in the form of paystubs and W-2 forms.  For self-employed individuals, the most recent two years tax returns will be required.
Borrowers should be prepared to look at loans with adjustable rates.  Long term fixed Jumbo loans are possible but the rates are usually significantly higher than the adjustable loan.
Current Property Values
Before buying a home it is a good idea to talk to a Realtor® to find out about trends in property values in the area.  Many places have seen declines in the past 5 years. However, recent reports show that the overall sales in Wisconsin are keeping pace with last year's numbers.  And the drop in values seems to have hit a low point.  This means that most places like Madison should see at least stable values for the upcoming year and hopefully a rise in values in coming years.
Limits on Intended Purpose
People can only get a jumbo mortgage on a home that they intend to occupy as their primary residence.  This means that for people looking to buy a vacation home or a rental property will not be able to use a Jumbo mortgage for their purchase.
Focus on Other Debt
One of the biggest changes for approving jumbo mortgage applications is the attention given to debt-to-income ratios.  The current guideline is 38%. This number is calculated using the borrower's gross, monthly income before taxes are deducted.  Lenders want to make certain that borrowers can comfortably afford the large house payment and still have discretionary income left over.
For those borrowers that are considering a jumbo mortgage in Wisconsin the current mortgage rate climate seems like a good fit for buyers.  Low rates along with lenders who are still pushing these loans make it a good investment for a savvy buyer who has a good handle on their finances.
This communication is provided to you for informational purposes only and should not be relied upon by you. Rock Realty is not a mortgage lender and so you should contact a jumbo mortgage lender directly to learn more about its mortgage products and your eligibility for such products.
Google+