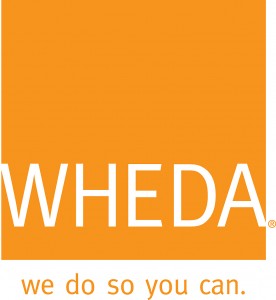 Unique Features of WHEDA Loans
In an effort to help the lower income individuals of Wisconsin find affordable housing, the Wisconsin Housing and Economic Development Authority, or WHEDA for short, was formed.  The various loans offered by WHEDA have unique features that make it easier for people to buy their first home.
One-of-A-Kind Loans
The loans offered by WHEDA are different from the products with similar names.  The WHEDA FHA Advantage uses FHA guidelines to offer extremely low, fixed rate mortgages.  Manual underwriting is also encouraged by lenders in order to help people without traditional credit histories.
The Fannie Mae Advantage is quite flexible in allowing borrowers to seek help from grants and down payment programs in order to secure the funds for the necessary down payment.
The Home Improvement Advantage is an excellent product to help homeowners and homebuyers make needed repairs to their home. This loan allows up to $10,000 to be used towards minor items.
Distinct Benefits
Along with the special loans provided by WHEDA there are also unique advantages offered to all borrowers. Based on their success of 40 years, it would seem that WHEDA has found a winning formula for the people of Wisconsin.  Here are just some of the benefits offered by their loans:
Assistance for closing costs and down payment – In order to help borrowers pay the sometimes high fees of closing costs and down payments, WHEDA introduced the Easy Close Advantage to aid buyers.
Protection for mortgage payments in event of loss of job – Up to six mortgage payments can be covered if you lose your job involuntarily.
Education for potential buyers – In an effort to provide the most up to date information, WHEDA has partnered with eHomeAmerica .  Their counseling courses for credit and home ownership are designed to inform consumers about the advantages and disadvantages of home ownership and warn them of possible pitfalls along the way.
Home Buyer Courses
All prospective WHEDA home buyers are required to complete an education course aimed at purchasing your first home.  The course will teach homebuyers about specific lingo used for mortgages and real estate and is conducted by partner agencies.  Buyers will learn about the basics of a mortgage, home insurance, and budgeting.  In addition, credit topics are discussed so that people have a better understanding of what makes up a credit score.  To make it easier for buyers to complete the course, WHEDA has partnered with eHomeAmerica.  This company offers online courses so that classes can be completed at the convenience of the buyer.
Wisconsin wants to be at the forefront of helping its citizens find, and pay for, affordable housing.  The WHEDA program is proof that the needs of the people in Wisconsin are being met in a respectable and efficient manner.
An update in regards to the new Mortgage Guidelines:
Based on the new Qualified Mortgage standards that went in to place at the beginning of 2014, WHEDA loans are still being used to offer financing to qualified Wisconsin residents.
The officials in charge of WHEDA have consulted with their advisers and studied the Qualified Mortgage regulations and even held discussion with federal mortgage regulators. Based on the language of the law it has been determined that WHEDA mortgages do not fall under the new restrictions for Qualified Mortgages. The guidelines for WHEDA acts as a type of "safe harbor" for the borrowers and lenders and thus there is no need to worry about the new restrictions for mortgages.
This communication is provided to you for informational purposes only and should not be relied upon by you. Rock Realty is not a mortgage lender and so you should contact a WHEDA lender directly to learn more about its mortgage products and your eligibility for such products.
Google+