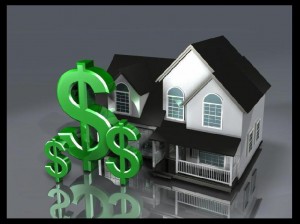 Thinking about selling your home and wondering what it might be worth in today's market? Our team of professional real estate agents would be happy to give you a current fair market value for your house, also known as a Comparative Market Analysis. This will help compare your home against others that have sold recently in the area. Simply fill out the details on your property.
Rock Realty is a full service brokerage that uses the latest tools available to help advertise, broadening the range of qualified buyers for your home. We use cutting edge online marketing techniques to get your home listing in front of the most potential buyers possible. Many times, we are reaching people who weren't even in the market for a home, but decided to start looking once they saw a property we advertised! Here are some of the benefits we offer:
List your home for sale on the MLS (Multiple Listings Service)
List your property on multiple non-MLS websites
Advertise your property via social media (Google+, Twitter, Pinterest)
On Facebook we are able to target audiences within a certain distance from your home. This gets friends and neighbors talking and sharing your listing.
Create a personal website for your house
Take advantage of the exposure you will receive from the thousands of buyers that visit our multiple Rock Realty home search sites!
Google+