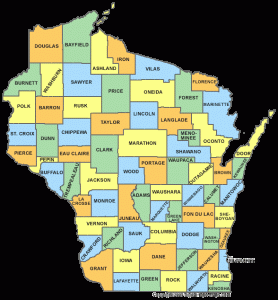 The Wisconsin housing statistics are in for January of 2013. Here is an excerpt from what the Wisconsin Realtors® Association (WRA) had to say:
Although January is typically a slow month for home sales in Wisconsin, the 19-month trend of double-digit growth continued last month as existing homes sales grew 18.3 percent compared to January 2012. In addition, median home prices also increased 3.4 percent to $123,000 over that same period.
"To see existing home sales continue the strong pace established in 2012 bodes well for the spring when the market heats up"  said Renny Diedrich, chairman of the WRA board of directors. She noted that January usually accounts for just under 5 percent of the annual sales of existing homes in the state.
"We have seen fairly consistent upward movements in median prices since last spring, and that trend continues as we move into 2013," said WRA President and CEO, Michael Theo.
Below are the number of Home Sales and Median House Prices for the state of Wisconsin, Rock County, and Dane County. These stats include Janesville and Madison. Feel free to contact me if you have any questions pertaining to these figures. As you probably have heard, home sales have been increasing substantially all year. Both Dane and Rock counties are showing marked improvements in the number of homes sold. Prices have bounced in Rock County, while in Dane County WI they appear to now be slowly stabilizing.
If you would like some insight into how much your home is currently worth, I would be happy to provide you with a free comparative market analysis. This is a report that gives a close estimate to what your home might sell for in your current local Wisconsin real estate market. Has your home value fallen below what you currently owe? A short sale may be right for your situation. Visit the following page on Wisconsin Short Sales.
Housing Statistics for the State of Wisconsin:
January 2013
Home Sales: 3,481
Median Home Price: $122,600
January 2012
Home Sales: 2,913
Median Home Price: $119,000
Housing Statistics for Dane County, WI:
January 2013
Home Sales: 309
Median Home Price: $193,000
January 2012
Home Sales: 245
Median Home Price: $194,000
Housing Statistics for Rock County, WI:
January 2013
Home Sales: 112
Median Home Price: $88,000
January 2012
Home Sales: 106
Median Home Price: $62,950
View my report from last month. Wisconsin December Housing Statistics
Google+