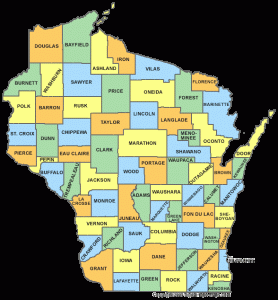 The Wisconsin housing statistics are now in for June of 2012. Here is an excerpt from what the Wisconsin Realtors Association (WRA) had to say:
"Wisconsin home sales continued to grow at a robust pace with sales of existing homes up 19.3 percent in June over June of last year… June median home prices increased 1.4 percent to $142,000 relative to the same month last year which is the fourth straight month of increasing median prices."
"In a national economy that has not yet seen the kind of growth rates that typify most economic recoveries, it's encouraging to see such strong growth in home sales over the last 12 months," said Rob Keefe, Chairman of the WRA Board of Directors.
Below are the number of Home Sales and Median House Prices for the state of Wisconsin, Rock County, and Dane County. These stats include Janesville and Madison. Feel free to contact me if you have any questions pertaining to these figures. As you probably have heard, home sales have been increasing substantially all year. Both Dane and Rock counties are showing marked improvements in the number of homes sold.
If you would like some insight into how much your home is currently worth, I would be happy to provide you with a free comparative market analysis. This is a report that gives a close estimate to what your home might sell for in your current local Wisconsin real estate market. Has your home value fallen below what you currently owe? A short sale may be right for your situation. Visit the following page on Wisconsin Short Sales.
Housing Statistics for the State of Wisconsin:
June 2012
Home Sales: 6,829
Median Home Price: $142,000
June 2011
Home Sales: 5,705
Median Home Price: $140,000
Housing Statistics for Dane County, WI:
June 2012
Home Sales: 822
Median Home Price: $205,500
June 2011
Home Sales: 651
Median Home Price: $211,100
Housing Statistics for Rock County, WI:
June 2012
Home Sales: 190
Median Home Price: $113,500
June 2011
Home Sales: 170
Median Home Price: $94,500
View my report from last month. Wisconsin May Housing Statistics