WHAT IS A SHORT SALE?
You may have heard of a transaction called a short sale. This is just one tool that Rock Realty real estate agents use to help WI home owners keep foreclosure off of their credit. With a short sale, sellers avoid having to go through a lengthy foreclosure process and prevent the impact of a foreclosure on their credit score.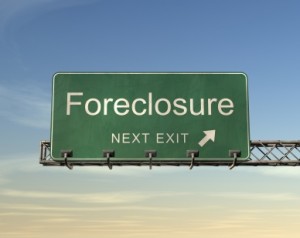 A short sale occurs when a lender agrees to take less than the amount owed to payoff a loan as an alternative to foreclosure. Lenders know that it will cost them a significant amount of money to take a property back. Sometimes they will be better off financially if they sell the property now rather than taking the home through foreclosure and trying to sell it later. So, a short sale can actually be good for them.
WE CAN HELP!
Our first priority is to help homeowners overcome the obstacles that could result in the loss of their home. We specialize in helping homeowners who have fallen behind on their mortgage payments. We've helped people in Dane County & Rock County, from Beloit to Janesville and north of Madison. You deserve a fresh start. If you are facing the possibility of foreclosure and you live in South-Central Wisconsin, we can help you.
Click the button below for a Free Short Sale Home Evaluation. Many of our recent short sale closings have included cash incentives to the sellers! Yes, the banks paid our home owners to participate in the short sale program! Click below to see if you qualify.

Or call a short sale Realtor® at 608-921-8536

Recently SOLD Rock Realty Short Sale Listings
6101 Vicksburg Rd, Madison WI | 900 King Street, Stoughton WI
105 W Main St, Brooklyn WI | 408 S Academy Street, Janesville WI
449 Farnham St #2, Marshall WI | 1117 Ontario Dr, Janesville WI

4602 N Katherine Dr, Janesville WI | 514 S Jackson St, Janesville WI
Additional Short Sale Information
Google+